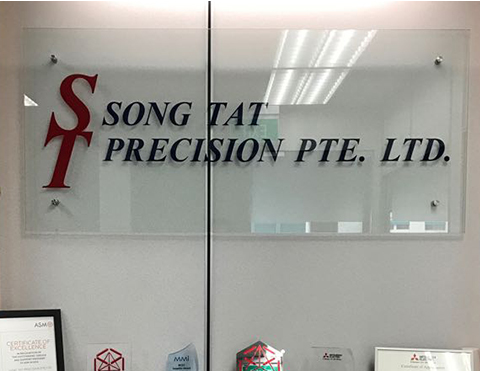 Introduction
Established in Singapore since 1996, Song Tat Precision today is " High Technology and Precision Engineering" supporting industry specialized in catering for:
CNC Mill & Turn Precision Parts
Mold & Die Insert Fabrication
Machine Parts Fabrication
Wire Cut / EDM / Super Drill Service
Grinding Cylindrical Service
Why Song Tat Precision?
Established in Singapore since 1996
ISO9001: 2015 certified
No of employees: 50*
Manufacturing area: 1,022 sq.m (11,000 sq ft)
Respectable fully home grown, high technology precision engineering company, specializing in
High mixed low volume machining services
Jig & Fixtures and Tooling
Turnkey solutions for machine sub-unit assembly and testing

IP/CE!/SAFETY Awareness
Safety and its Importance

Control the Risks

Statistics of Incidents

Common Hazard and how to Prevent

Protect Customer's IP

Copy exactly!!

Quality Assurance
Fully equipped with modern precision measuring equipment for Quality Assurance.

"WENZEL" CMM

"GLOBAL" CMM

Micro-Hite 600- TESA

QVI Starlite 250

Quality Policy
Song Tat Precision aims to provide its customers with products and services to a level of quality that consistently exceeds and conforms to contract and regulatory / statutory requirements.